Irvine Conservatory International Music Competition Jury Members
Competition Artistic Director:
Xiao Chen
Competition Consultant:
Zhengxiao Que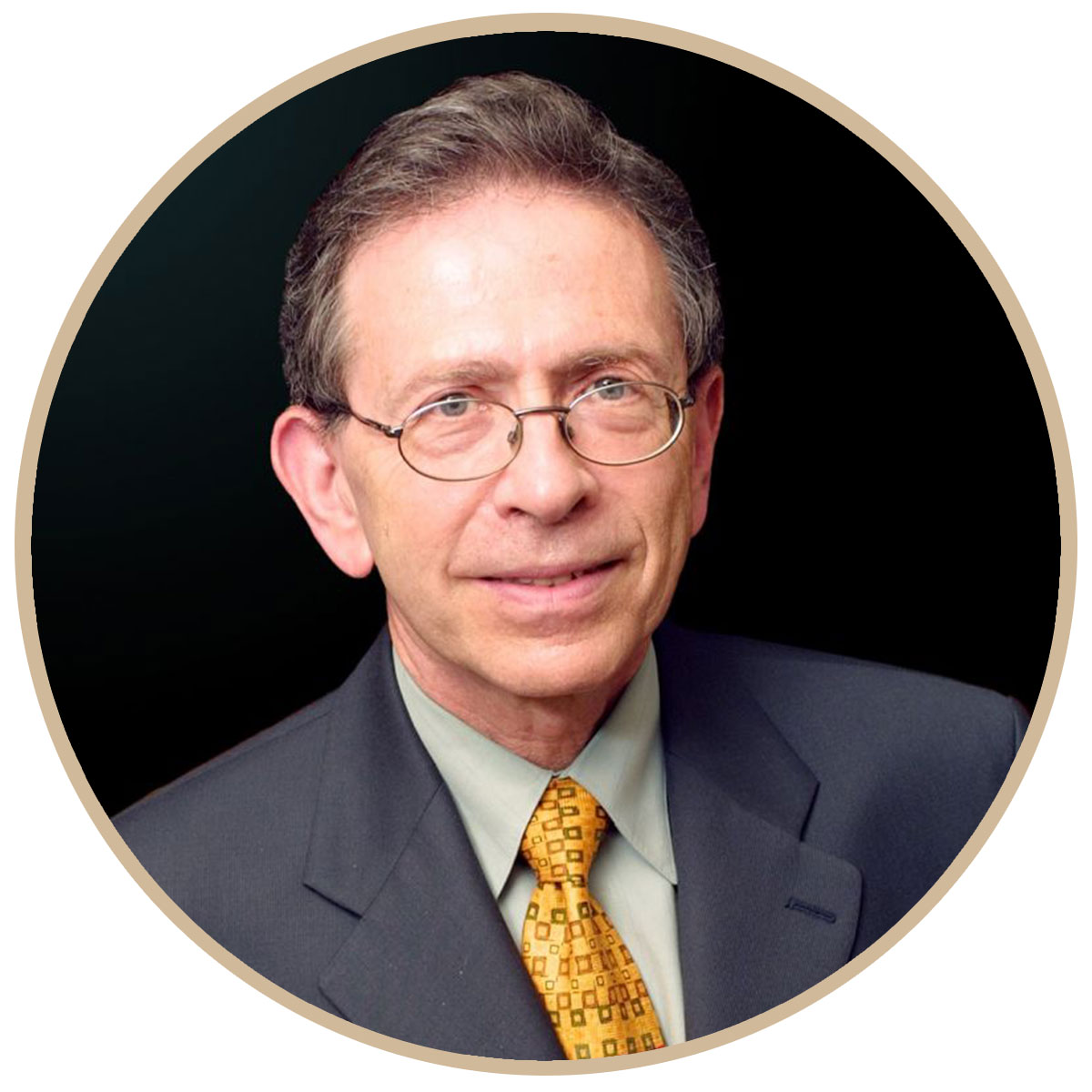 Jerome Lowenthal
Faculty and Former Chair of Piano Department, The Juilliard School
American pianist Jerome Lowenthal has been a Juilliard faculty member since 1991. He has received prizes in international competitions in Brussels, Bolzano, and Darmstadt, and has appeared with major orchestras in the U.S., including Chicago, Boston, Philadelphia, New York, Los Angeles, Pittsburgh, San Francisco, National, Baltimore, Cleveland, St. Louis, and Minnesota. He has premiered solo music by Rochberg, Capanna, Reise, and Rorem's Piano Concerto No. 3. He has played duo recitals with Denis Brott, Itzhak Perlman, Ronit Amir, and Ursula Oppens.
Lowenthal is a regular participant in chamber music festivals in Sitka, Alaska; Montreal; and Santa Barbara's Music Academy of the West. He played the New York premiere of Liszt's Piano Concerto No. 3 with New York Philharmonic. Lowenthal has made numerous recordings of solo concerto and chamber music repertoire.
Lowenthal studied with Olga Samaroff, William Kapell, and at Juilliard with Edward Steuermann. He also studied with Alfred Cortot at the École Normale de Musique on a Fulbright Grant.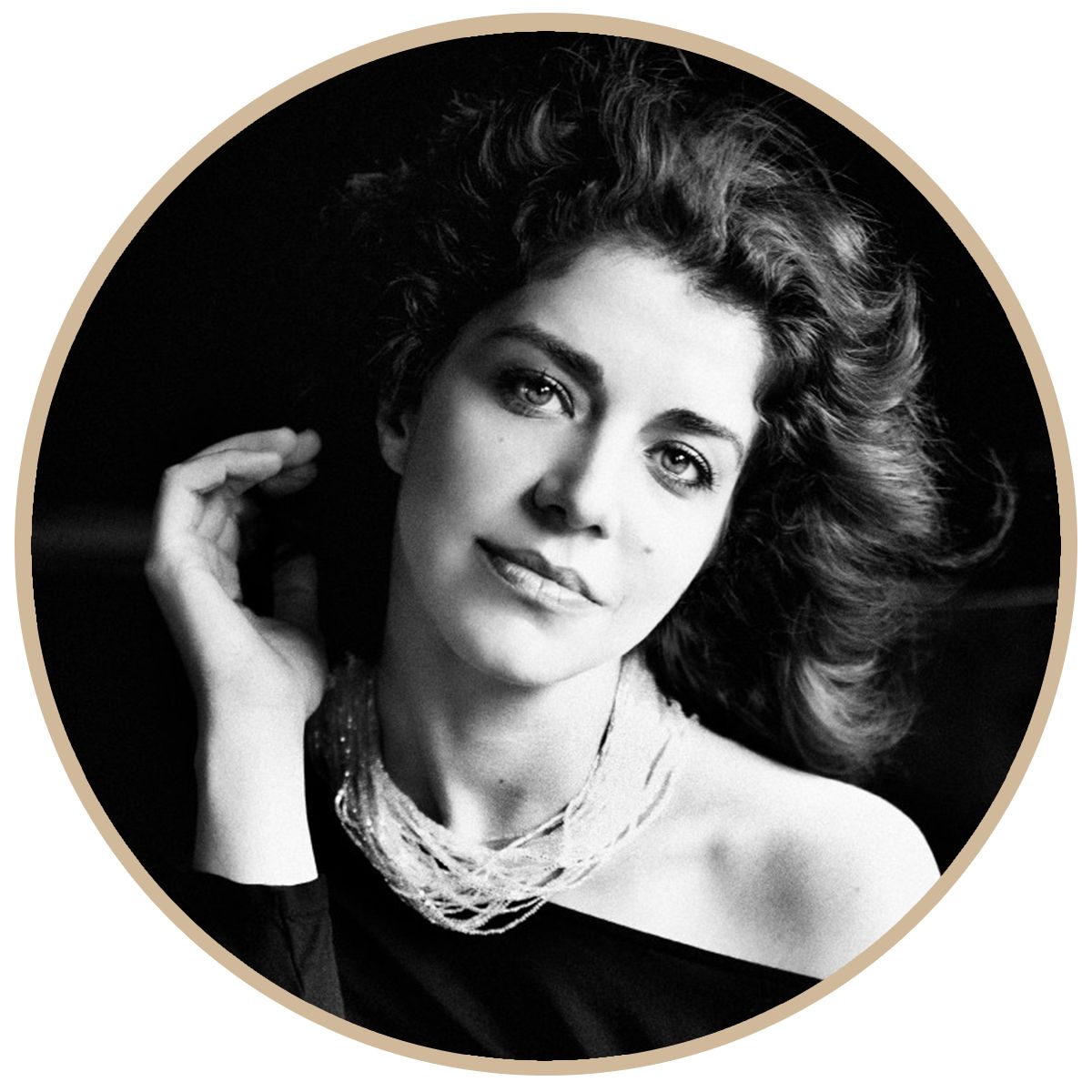 Inna Faliks
Head of Piano and Piano Professor, University of California, Los Angeles
Yamaha Artist
INNA FALIKS is Head of Piano and Professor of Piano at UCLA. "Adventurous and passionate" ( The New Yorker) Ukrainian-born pianist Inna Faliks  has established herself as one of the most exciting, committed, communicative and poetic artists of her generation. Renowned for her versatility, Faliks is equally at home in the great concerti, standard solo repertoire, chamber music,  interdisciplinary projects and work with contemporary composers. After her acclaimed debut with the Chicago Symphony Orchestra, she has performed on many of the world's great stages, with numerous orchestras, in solo appearances, and with conductors such as Leonard Slatkin and Keith Lockhart. Critics praise her "signature blend of lithe grace and raw power" (Lucid Culture), "courage to take risks, expressive intensity and technical perfection" (General Anzeiger, Bonn), "poetry and panoramic vision" (Washington Post), and "riveting passion, playfulness" (Baltimore Sun). Her lauded discography includes a recent all- Beethoven release, "Sound of Verse –  music of Boris Pasternak, Ravel, and Rachmaninoff" – both on MSR Classics,  and a Disklavier recital recording for Yamaha. Upcoming recordings include  "Polonaise-Fantasie, story of a pianist" theater-piano piece,  and her Music/Words new commissions CD.
Faliks's distinguished career has taken her to numerous recitals and concerti in prestigious venues in the US, Europe and Asia. Winner of many competitions, including the ProMusicis International Award, she has been featured on radio and international television broadcasts, and has performed in Carnegie Hall's Weill Concert Hall, Metropolitan Museum of Art, Paris' Salle Cortot, Chicago's Orchestra Hall, Moscow's Tchaikovsky Hall, LA's Zipper Hall,  in Festival Internacional de Mexico, Portland Piano International,  Music in the Mountains, Verbier Festival,  Le Poisson Rouge in NYC, Fazioli Series in Italy, Tel Aviv Museum in Israel. She is consistently engaged as concerto soloist with orchestras throughout the US. Recent  highlights include a tour of China in all of its major halls, including Beijing CPA, Shanghai Oriental Arts Theater and Tianjin Grand Theater, many concerti including Rachmaninoff 2 with Greensboro Symphony Festival, Prokofiev 1 and 3 at Peninsula Festival, Clara Schumann Concerto at Wintergren Festival,  and numerous return engagements – at Minnesota Sinfonia, Newport Festival, Bargemusic, Broad Stage Santa Monica, and more.
Faliks is the founder and curator of Music/Words , a series that pairs together live performances with readings by established contemporary poets. The series has been heard and seen nation-wide for 8 seasons, live and on radio.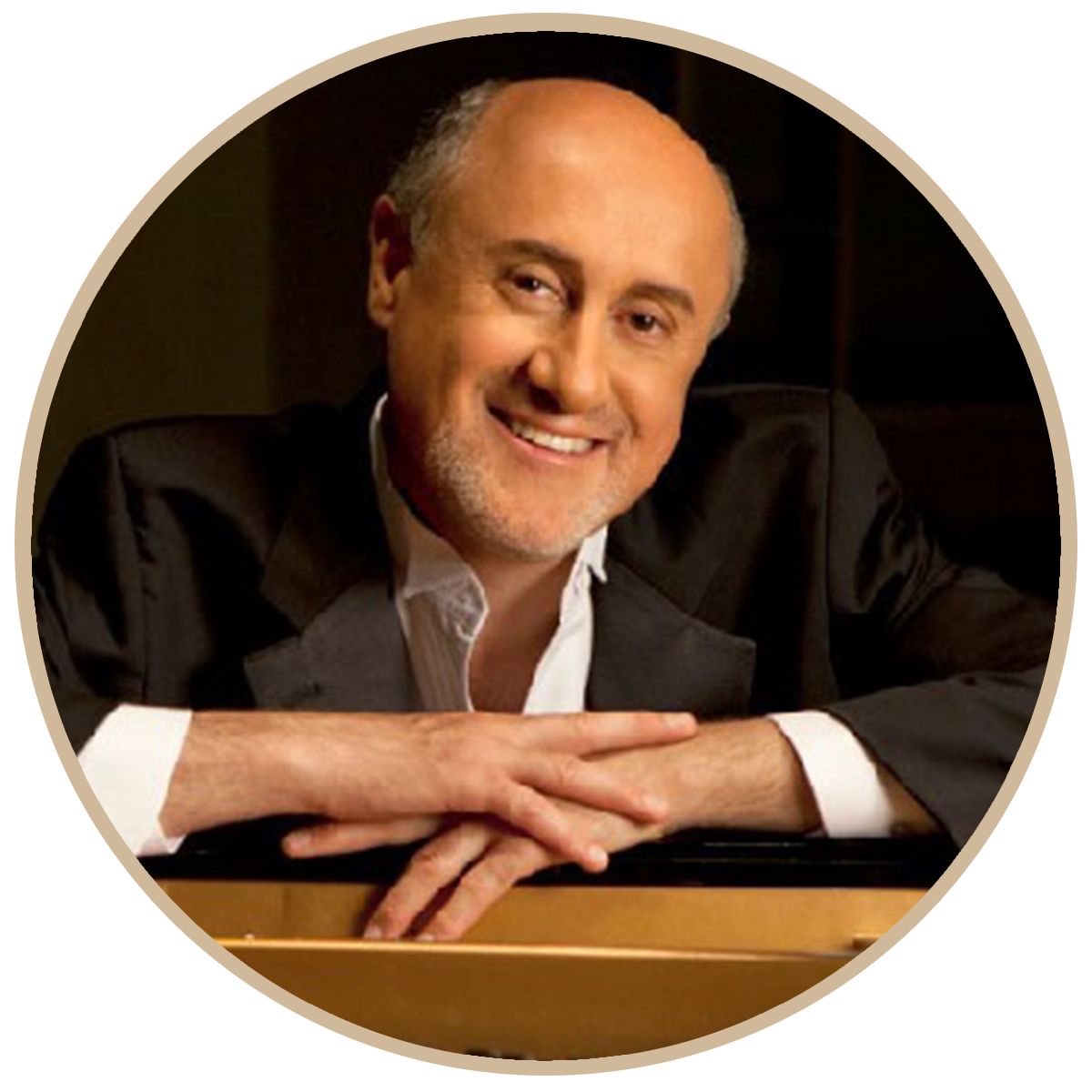 Dmitry Rachmanov
Chair of Keyboard Studies, California State University Northridge
Steinway Artist
Pianist Dmitry Rachmanov has garnered much acclaim for his passionate performances, refined musicianship and brilliant pianism. Hailed as an "indisputable musician" by the Brussels' Le Soir and "suave and gifted pianist' by the New York Times, Rachmanov has been heard at venues such as New York's Carnegie Hall, Washington DC's Kennedy Center, London's Barbican and South Bank Centres, and Beijing Concert Hall, and his tours brought him to Canada, Mexico, Europe, Russia, Turkey and the Far East. He has recorded for Naxos, Navona, Omniclassic, Master Musicians and Vista Vera labels, and collaborated as a soloist with Manhattan Philharmonia, Brooklyn Philharmonic, Indianapolis Chamber Orchestra, London Soloists Chamber Orchestra, Ukraine National Symphony, National Orchestra of Porto, Portugal and Vidin Sinfonietta, Bulgaria, among others. A strong proponent of the Russian repertoire, he gave the US premiere of Boris Pasternak's Piano Sonata, broadcast nationwide by the NPR, and his recital "The Art of the 19th Century Russian Character Piece" was noted by the New York Times for "considerable color and focus" he brought to each work. A founding member and the President of the Scriabin Society of America (https://www.scriabinsociety.com/),
Rachmanov has given recital tours featuring the music of Scriabin in commemoration of the composer's memorial centennial (1915-2015), including appearances in Moscow, Paris, Budapest, Beijing & Shanghai and in the US. His recital at Zankel Hall at Carnegie Hall was called "indeed a 'poem of ecstasy' in every sense: giant in conception, quantity, quality, execution, thoughtfulness, and sensitivity" by the New York Concert Review.  In the past few years he has worked on the project of creating a video anthology of Scriabin's major piano works.  In the fall of 2018 Dmitry Rachmanov participated in the 100th anniversary celebrations of the founding of the Scriabin Memorial Museum in Moscow by presenting at the centennial conference and performing a recital at the museum's Grand Hall.
Dr. Rachmanov's interest in historical performance practice brought him to the Massachusetts' Frederick Historic Piano Collection, where he has made regular appearances performing recital series on period instruments. His album "Beethoven and His Teachers," recorded in collaboration with the pianist Cullan Bryant on the collection's period instruments and released by Naxos in 2011, has received critical accolades.
Through the sponsorship of the CSUN Research, Scholarship and Creative Activity Award as well as Mike Curb College Research and Creative Activities Grant, as part of The Tapestry Ensemble, Rachmanov commissioned, premiered and recorded chamber works by Southern California composers, released by Navona Records to critical acclaim.
An active member of the American Liszt Society, Dmitry Rachmanov has served as the Artistic Director of the American Liszt Society Festival "Liszt and Russia" hosted by California State University Northridge in June of 2016. He is a founding member and President of the ALS's Southern California Chapter.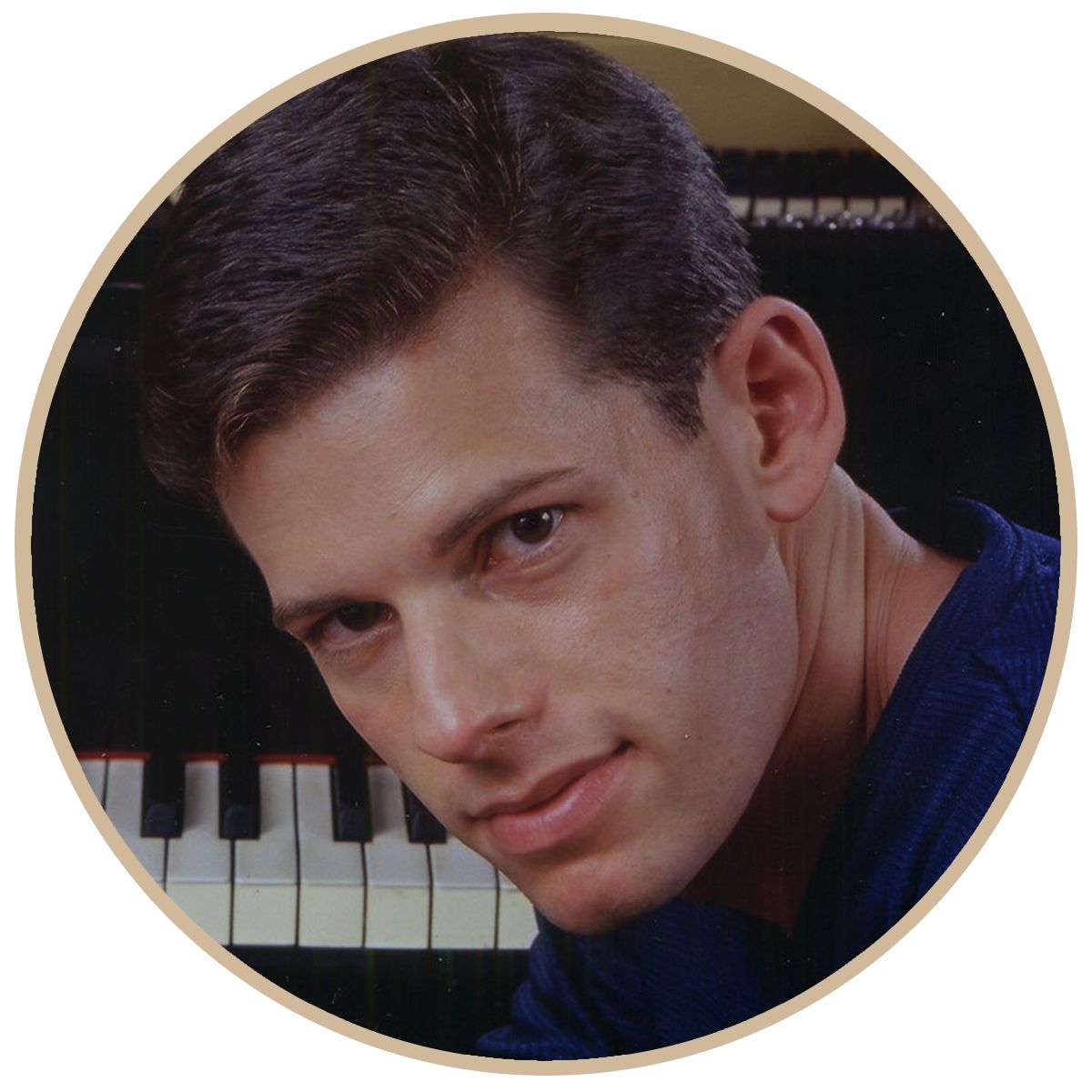 James Lent
Head of Collaborative Piano, University of California, Los Angeles
Pianist Dr. JAMES LENT is Lecturer and Coordinator of Instrumental Collaborative Piano at UCLA in addition to serving as a coach and accompanist for vocal studies. James completed his DMA at the Yale School of Music under teachers Boris Berman, Claude Frank, and Peter Frankl. He made his Alabama Symphony debut to critical acclaim performing Rachmaninoff's Concerto No. 2 on 24 hours' notice to replace Andre Watts.
He has performed with the Vancouver Symphony, the Houston Symphony, the Shanghai Philharmonic, the Indianapolis Chamber Orchestra, the Utah Symphony and the Florida West Coast Symphony, among others, and as solo recitalist at Carnegie Hall's Weill Recital Hall, the Schleswig-Holstein Festival in Germany, for the National Chopin Foundation in Miami, at Boston's Isabella Stewart Gardner Museum, and at the Cleveland Museum of Art, where he premiered a new work written for him by American composer Frederic Rzewski.
Mr. Lent has performed with the renowned Paris-based Ensemble Intercontemporain under the direction of Pierre Boulez in a sold-out concert at Carnegie Hall, and his performances have been heard on National Public Radio.
His numerous awards include prizes in the New York Concert Artists Guild International Competition, the National Chopin Competition, the Washington International Piano Competition at the Kennedy Center, the Olga Koussevitsky Piano Competition in New York, and the Houston Symphony Ima Hogg National Young Artist Competition.He was a fellowship recipient at the Aspen Music Festival, the Norfolk Chamber Music Festival, the Sarasota Music Festival, and the Music Academy of the West in Santa Barbara, where he studied with Jerome Lowenthal.
James also teaches at AMDA (American Musical and Dramatic Academy) as collaborative pianist, vocal coach, and musical director. He has also served on the summer faculty at the Music Academy of the West in Santa Barbara and the Hawaii Performing Arts Festival.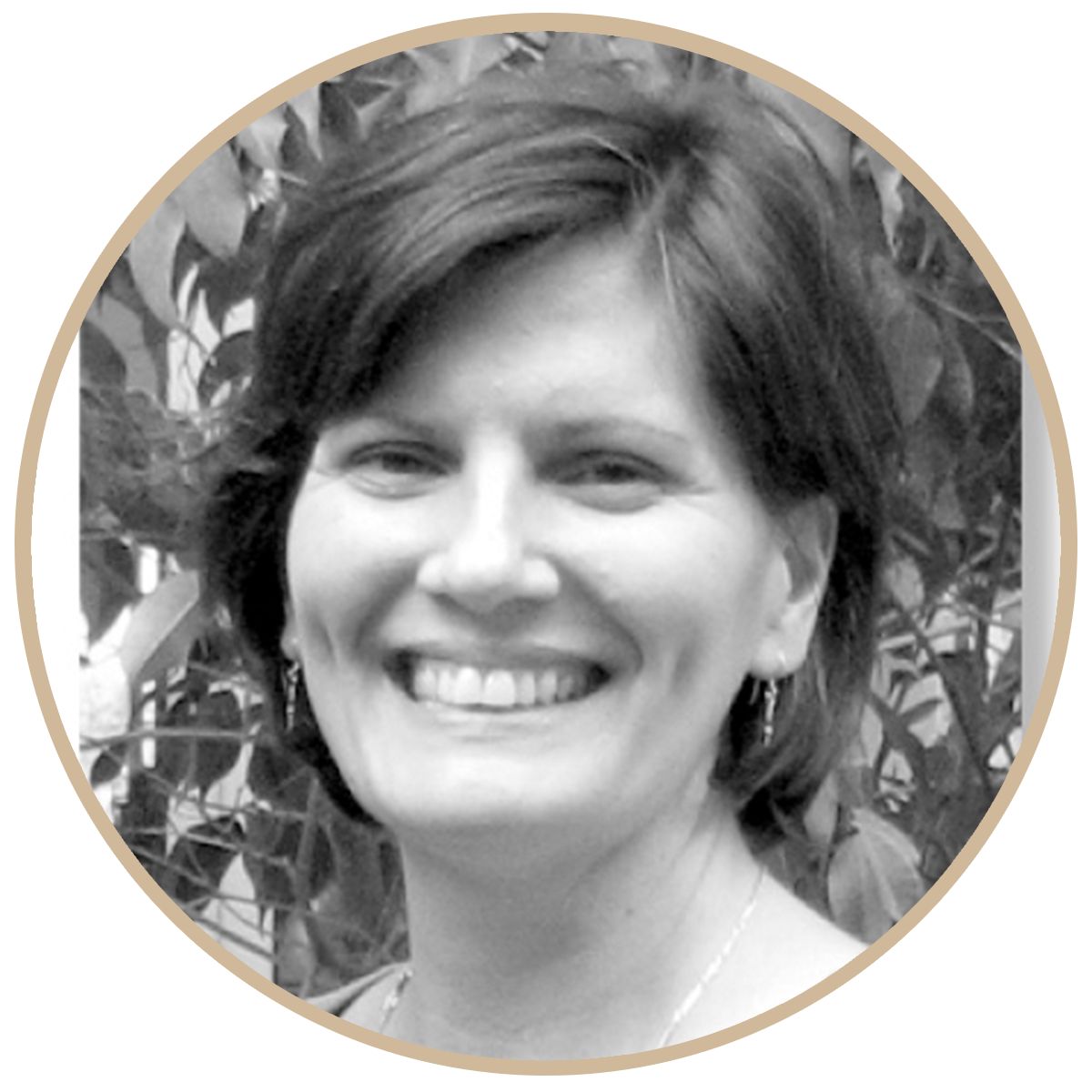 Therese Fassnacht
Music Department Chair, Mount Saint Mary's University Los Angeles
Dr. Therese Fassnacht is an active choral conductor and clinician. She is Music Department Chair and Associate Professor of Music at the Mount Saint Mary's University in Los Angeles, where she conducts the Mount Chorus & Singers, teaches voice, aural skills, and music survey courses.
Dr. Fassnacht completed her Masters studies at Westminster Choir College in Princeton, NJ and her DMA in choral conducting and literature from the University of Illinois at Urbana-Champaign. She has studied conducting and choral music with conductors Joseph Flummerfelt, Andrew Megill, Chester Alwes, Fred Stoltzfus, Donald Schleicher, and Eduardo Diazmunoz. She spent two summers in Coaraze, France with Joel Coen and Anne Azéma of the Boston Camerata learning the performance practice of medieval vocal music.
She has performed as conductor, soloist, and chorister on both national and international stages. Her research interests include Latin American choral music. Dr. Fassnacht is preparing a critical edition of "Two Requiem Settings by Manuel de Sumaya." She is an active member of the American Choral Directors Association, the National Collegiate Choral Organization, International Federation of Choral Music, National Association of Teachers of Singing, and the College Music Society.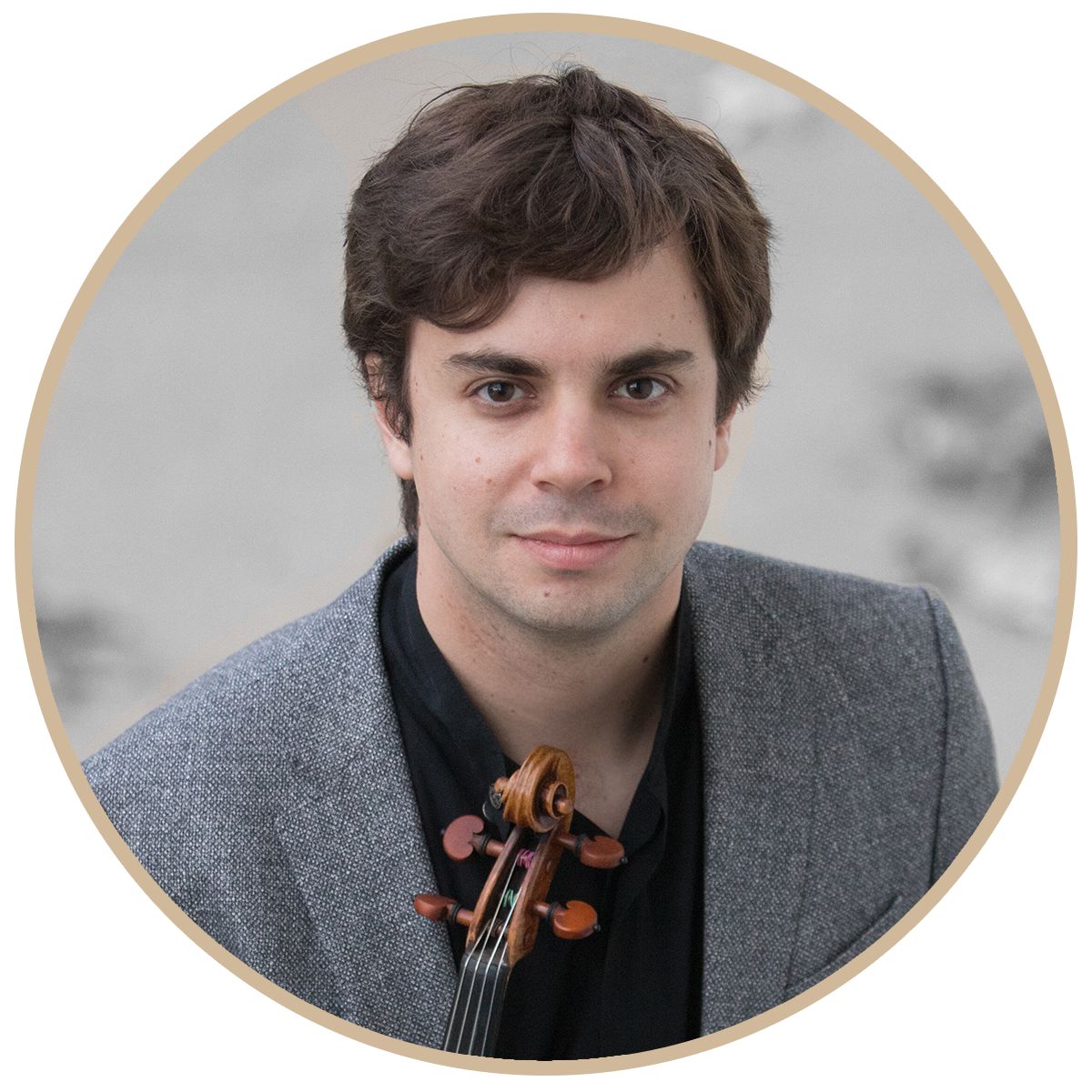 Ambroise Aubrun
Assistant Professor, University of Nevada, Las Vegas
Hailed as a "marvelous violinist" (France Musique) with "sensitive tone" (Pizzicato Magazine) and "tremendous ease, suppleness and beauty of sound" (Nice-Matin), French violinist Ambroise Aubrun enjoys a career as a soloist, chamber and orchestral musician, and pedagogue. He has performed extensively in Europe and North America in halls such as Salzburg Haus Für Mozart, Yerevan Khachaturian Grand Hall, Los Angeles Broad Stage, Zipper Hall, Chicago Bradley Hall, and Paris Hotel des Invalides, and has shared the stage with Jean-Yves Thibaudet, Scott St. John, Martin Chalifour, Fred Sherry, Clive Greensmith, Carrie Dennis, Richard O'Neill, Rohan de Saram, the Borroméo, and Ebène string quartets among others.
His recordings for the Editions Hortus label have received rave reviews and awards from the international press (4 stars Classica Magazine, 5 stars Pizzicato Journal, "coup de coeur" France Musique, 4 stars Diapason, and a nomination for the 2021 International Classical Music Awards).
An advocate for contemporary music, Aubrun has premiered over 20 works and recently recorded an album dedicated to the music of composer Eric Tanguy, to be released in 2021.
Aubrun's performances and albums have been broadcasted on CBS, WFMT, France Musique, Klara Radio (Belgium), KPFK, KNCJ, and K-USC Los Angeles.
As an orchestral musician, Aubrun has collaborated with conductors such as Pierre Boulez, Heinz Holliger, Gustavo Dudamel, James Conlon, Esa-Pekka Salonen, Neville Mariner and Emmanuel Krivine, and has performed in halls such as Paris Salle Pleyel and Cité de la Musique, Valladolid Auditorium, Monte-Carlo Auditorium, Los Angeles Walt Disney Concert Hall, Hollywood Bowl, and Royce Hall. He has been a guest violinist with the Los Angeles Philharmonic, the Monte-Carlo Philharmonic, The Las Vegas Philharmonic, the Nice Opera, and the Orchestre de Cannes and has served as co-concertmaster of the conductorless Kaleidoscope Chamber Orchestra based in Los Angeles.
Currently Assistant Professor of Violin at the University of Nevada, Las Vegas, Dr. Aubrun previously taught Violin and Chamber Music at the UCLA Herb Alpert School of Music and UC Santa Barbara. He has also served on the faculty of the Montecito International Academy, The Chamber Music Unbound Festival and Academy, the Foosa Academy, the Impulse New Music Festival, the Socal Chamber Music Workshop, and the Arconet Academy and is regularly invited to give masterclasses.
Aubrun graduated at age 19 from the Paris National Superior Conservatory where he studied with Roland Daugareil and Serge Pataud. He then studied at UCLA (D.M.A.) with Guillaume Sutre and at the Colburn Conservatory of Music (Artist Diploma) with Martin Beaver.
Aubrun plays a Matteo Goffriller violin, on a generous loan by the Langart Foundation.
He maintains an ongoing interest in non-classical styles. He has recorded for Mayer Hawthorne and performed with Pink Martini, Marco Antonio Solis, Harout Balyan, Moby, Andrew Bird and Herbie Hancock in halls such as the Hollywood Bowl, and the Nokia, Dolby, and Greek Theaters.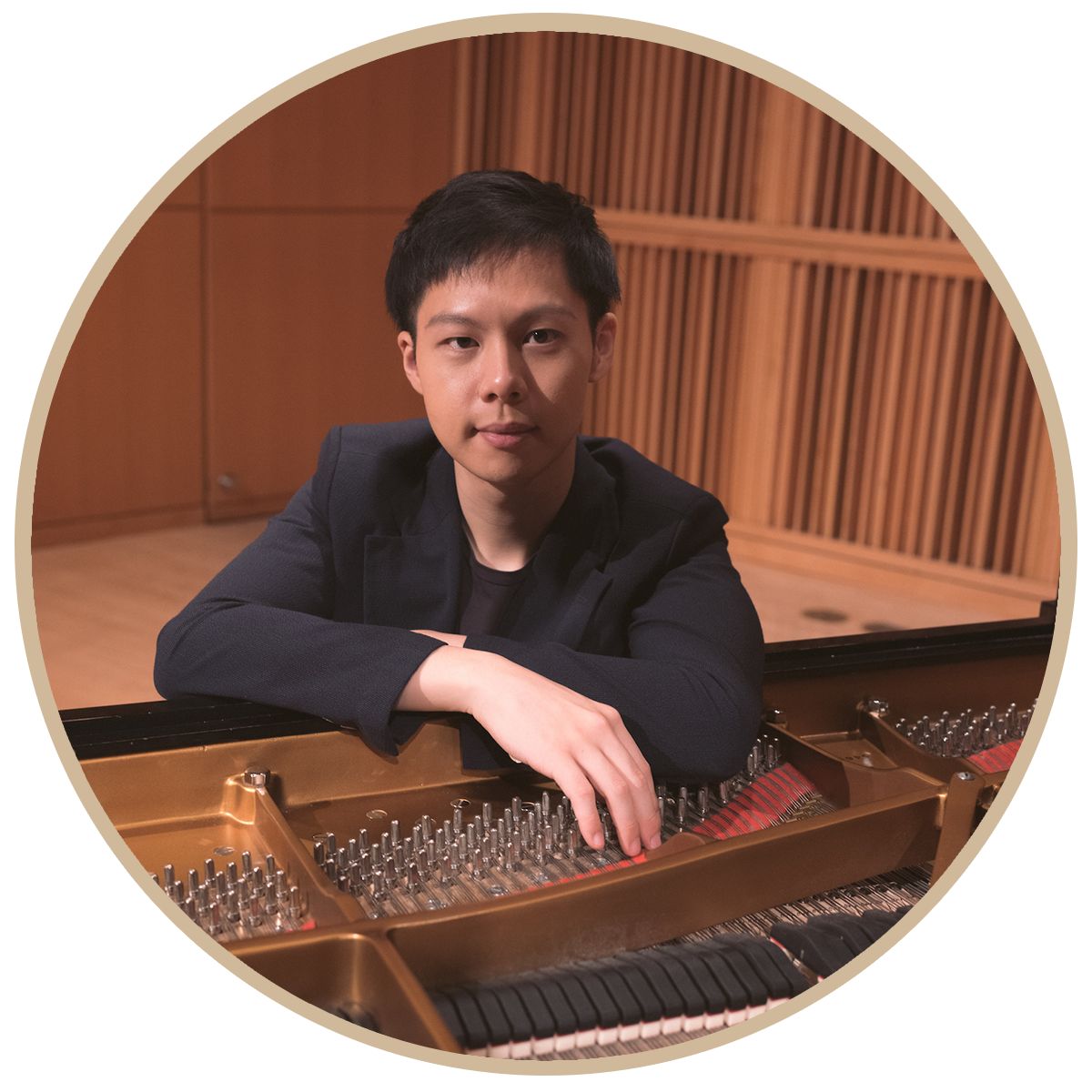 Han Chen
Gold Medal at the 2013 China International Piano Competition
D.M.A., City University of New York
Hailed by the New York Times as a pianist with "a graceful touch... rhythmic precision... hypnotic charm" and "sure, subtle touch," Han Chen is a distinctive artist whose credentials at a young age already include important prizes in competitions of traditional music as well as increasing respect in the avant-garde.
Since winning the Gold Medal at the 6th China International Piano Competition in 2013, Chen has released three solo albums under the Naxos label (music by Liszt, Rubinstein, and Thomas Adès, respectively). Gramophone complimented Chen's "brilliant performance" as "im-pressively commanding and authoritative." ClassicsToday.com also praised for his "assured, ele-gant and totally effortless technique." American Record Guide remarked that "the utmost of musicality and, of course, the requisite virtuosity is superb."
As a soloist, Chen has appeared with orchestras across the globe, including the Calgary Philharmonic, Fort Worth Symphony, Lexington Philharmonic, Hong Kong Philharmonic, Macao Orchestra, National Taiwan Symphony, China Symphony, Xiamen Philharmonic, Sendai Philhar-monic, to name a few. Chen has worked with renowned conductors such as Vladimir Ashkenazy, Karina Canellakis, Nicholas McGegan, and Simon Rattle.
In recital, Chen has toured in the United States, Germany, Japan, and China. Chen's programing aims to break down the barrier between time periods, connecting old composition with new masterwork. The Boston Musical Intelligencer described his playing as "close to superhuman, astonishes, again and again." Rheinische Post praised that "dreaming, swaying - his soulful interpretation is beautifully phrased."
Chen actively advocates for music of our time. He has given world premieres of music by Unsuk Chin, Molly Joyce, Jonah Haven, among others. He has also worked with renowned composers such as Thomas Adès, Unsuk Chin, Helmut Lachenmann, Lei Liang, and Nina Young. In 2021, Chen launched Migration Music, an online series of interviews and performances featuring immigrant composers. Participating composers include Reinaldo Moya, Jihyun Kim, Lei Liang, Vivian Fung, and Huang Ruo, with support from the Metropolis Ensemble .The project is an exploration of the relationship between immigration and music, and what it means to be composing in this global world nowadays. Chen is the founding member of Ensemble Échappé, as well as a current member of PinkNoise Ensemble.
Born in Taiwan, Chen moved to Shanghai at the age of nine. He attended the Shanghai Conservatory Elementary and Middle Schools, studying with Christopher Zhong and Kuan-wen Wang. He then received his Bachelor's and Master's of Music from The Juilliard School, as well as the Graduate Diploma from the New England Conservatory. He studied with Prof. Yoheved Kaplinsky, Prof. Wha Kyung Byun, and Prof. Ursula Oppens. Chen is now a doctoral candidate at the CUNY Graduate Center.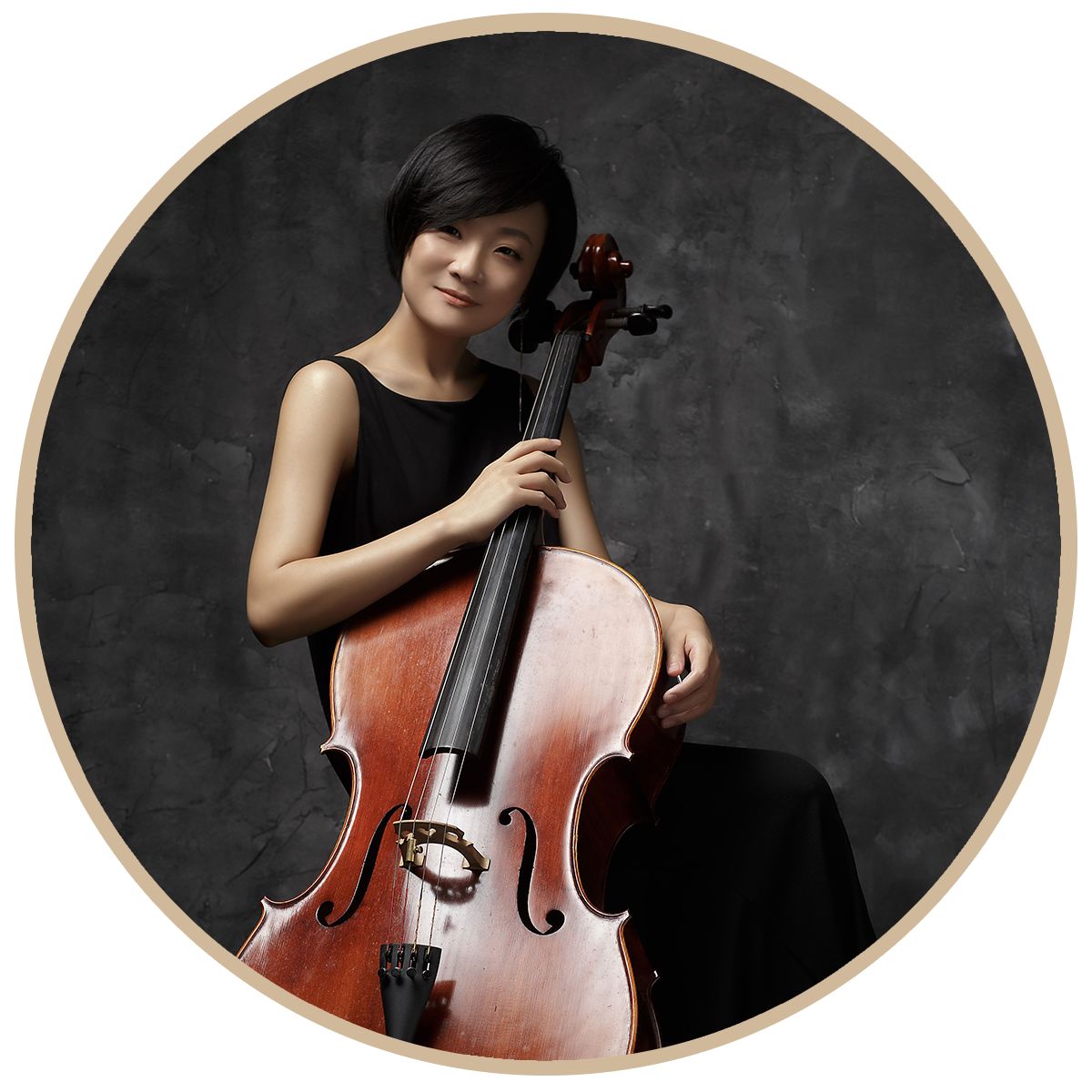 Yin Xiong
Cellist, St. Louis Symphony Orchestra
Cellist YIN XIONG was appointed by Music Director David Robertson to the cello section of the St. Louis Symphony Orchestra at the start of the 2016/2017 season. Yin was awarded notable prestigious prizes from an early age, including the 4th International Tchaikovsky Competition for Young Musicians as well as top prizes at the 4th and 5th National Cello Competition of China. She won the Hong Kong Academy for Performing Arts concerto competition for an unprecedented consecutive five years. As a soloist, Yin made her debut with the Hong Kong Philharmonic Orchestra at age 17 under conductor Edo de Waart. She has also collaborated with conductors János Fürst, François-Xavier Roth, and Alexander Shelley.
An avid chamber and orchestral musician, Yin was strongly influenced by her parents, themselves both professional cellists. As a member of the Academy String Quartet, she served as a representative of the Hong Kong Academy for Performing Arts, and gave concerts regularly in Asia and Europe.  As part of the Hong Kong based cello ensemble, Cellistra, Yin presented concerts and community engagement activities throughout Asia.  She was the founding cellist of the Hsin Trio, with whom she gave the American debut of the Toshio Hosokawa's Piano Trio, was featured in the Juilliard Open Studio, and gave concerts across the United States and China.
As an orchestral musician, Yin received her first job at the age of 20, joining the Hong Kong Sinfonietta, at the same time performing regularly with the Hong Kong Philharmonic Orchestra. Yin has also served as the principal cellist of the Hong Kong Academy Orchestra, the Oberlin Orchestra, and was co-principal of the Juilliard Orchestra. She was the principal cellist of the Pacific Music Festival from 2006-2009 where she had the privilege to work with conductors Valery Gergiev, Riccardo Muti, Christoph Eschenbach and Michael Tilson Thomas.
Yin was a fellowship student at the Aspen Music Festival and School where she was part of the Finckel–Wu Han Chamber Music Studio Program. Other festivals include the Kronberg Academy in Germany, Kneisel Hall, Banff Chamber Music Residency, and the Taos School of Music.
As a dedicated music educator and advocator, Yin served as a faculty member of the Hong Kong Academy for Performing Arts, Macau Youth Orchestra. She was also a teaching assistant for Professor Darrett Adkins at the Oberlin Conservatory.
Born in Shanghai, China, Yin attended the Shanghai Conservatory, and attended the Hong Kong Academy for Performing Arts on a full scholarship to study with Professor Ray Wang. She holds a Professional Diploma With Distinction from the Hong Kong Academy for Performing Arts and an Artist Diploma from the Oberlin Conservatory. She recently graduated from the accelerated Bachelor and Master of Music degree program at the Juilliard School where she studied with Darrett Adkins and Joel Krosnick. Besides playing the cello, Yin also enjoys playing the baroque cello and viola da gamba. She took secondary lessons with Catharina Meints at the Oberlin Conservatory and Phoebe Carrai at the Juilliard School.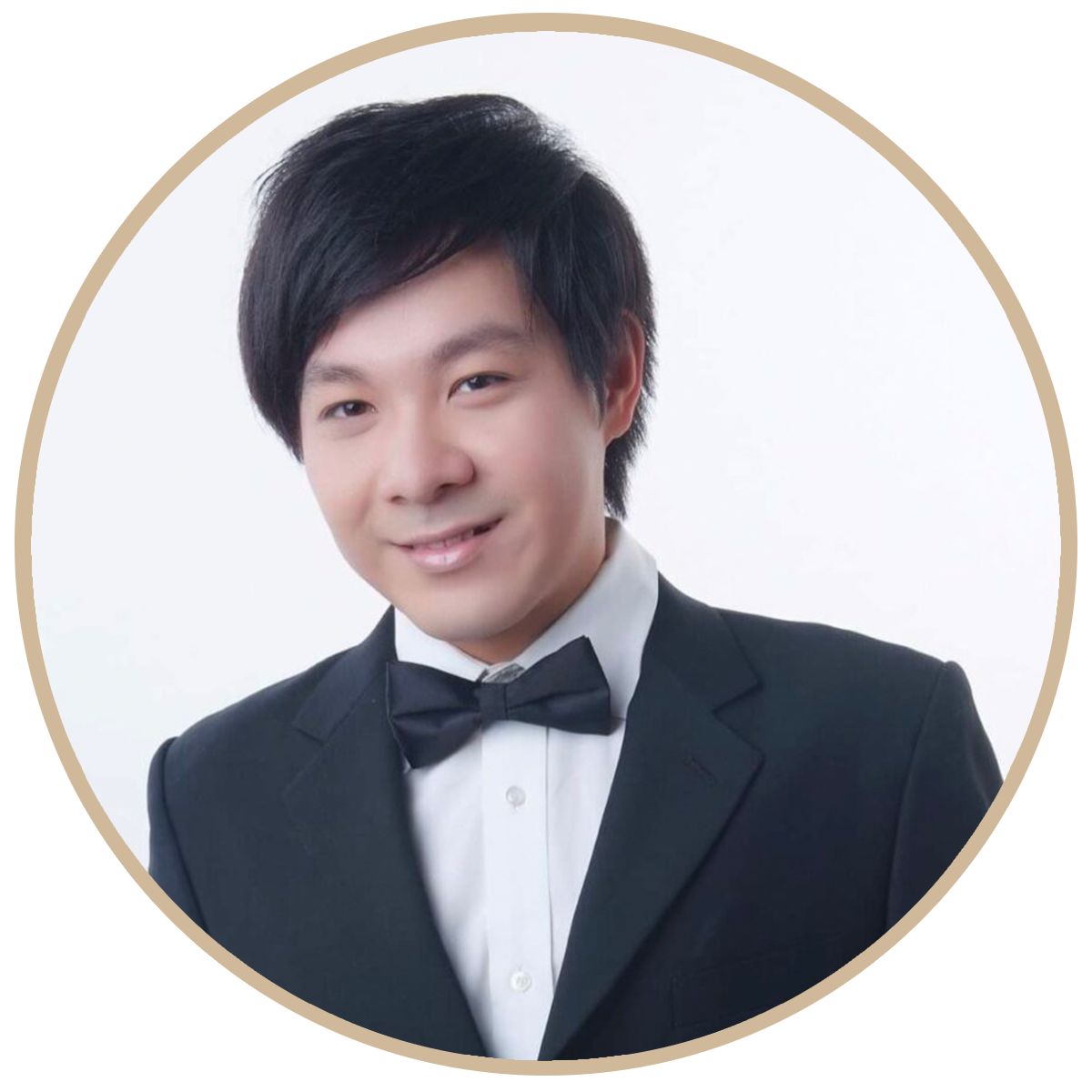 Yinfei Wang
D.M.A., Manhattan School of Music
Pianist YINFEI WANG made his first public appearance at the age of seven in the Shanghai Concert Hall. Since then, he has performed throughout China, Singapore, Spain, Australia and the United States. He has been a prizewinner of many national and international piano competitions, including Washington International Piano Competition, Gershwin International Piano Competition, Five Towns Piano Competition in New York, Jacob Flier Piano Competition, Shande Ding Piano Competition in Shanghai, Chopin Piano Competition in Connecticut and many others. As a soloist, Mr. Wang has performed with the Hudson Valley Philharmonic Orchestra, the MSM Symphony Orchestra, with conductors Vladimir Feltsman, Phillipe Entremont, among others.
An avid chamber musician, Mr. Wang has performed in many music festivals and concert series, including The Perlman Music Program, PianoSummer at New Paltz, Summer Concerts at NEC in Boston, Walnut Hill Music Festival, the Concerts on the Slope series in New York, and many others. He has collaborated with musicians such as Thomas Hill, Nai-Yuan Hu, Nicholas Kitchen, Kenneth Radnofsky and Cong Wu. His recordings could be foundin the Shanghai Conservatory of Music: Seventieth Anniversary Gala Album.
Mr. Wang received his Bachelor's degree from the Shanghai Conservatory of Music, his Master's degree and Professional Studies Certificate from the Manhattan School of Music. He is currently in the Doctoral Program at Manhattan School of Music. His Principle teachers include Phillip Kawin, Yanxin Chen, Christopher Zhong and Chongfang Zhang.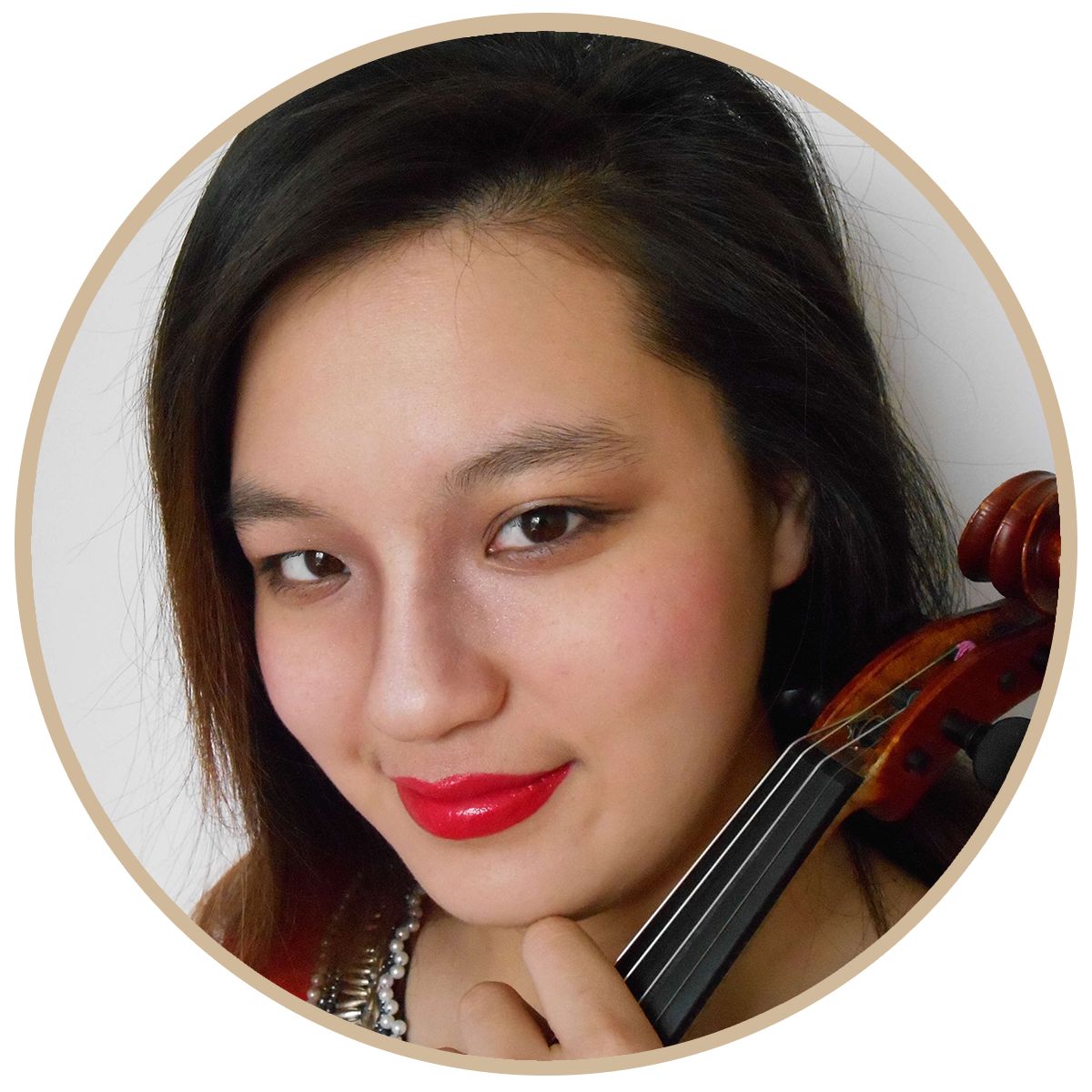 Xenia Deviatkina-Loh
Teaching Artist, LA Phil
D.M.A. , University of California, Los Angeles
"Superb playing and a moving interpretation" - Limelight magazine.
Dr. Xenia Deviatkina-Loh has performed as soloist and recitalist in various venues across Australia, New Zealand, the UK, the US, and China. The venues she performed at include the Horncastle Arena, Sydney Opera House, Shanghai Concert Hall, Wigmore Hall, St. John's Smith Square, Boston Court Performing Arts Centre, and Los Angeles County Museum of Art. Dr. Deviatkina-Loh also frequently performs with major ensembles and concert series around LA, including the Dilijan Chamber Music Series, MEC (Monday Evening Concerts), Cracow Duo, and Synchromy. She was part of "Inside the Gearbox: John Adams @ 70", and recently, she presented Kaija Saariaho's Frises in a conference at UCSB hosted by AWMAT (Alliance of Women in Media Arts and Technology). As of 2021, she is a member of ECHOI — MEC's ensemble-in-residence.
Dr. Deviatkina-Loh was the 2009 winner of the Gisborne International Music Competition. She has been frequently aired live on 3MBS FM, ABC radio, Radio New Zealand, Shanghai People's Radio Station Classical 94.7, KUSC, and Classical KING FM. Furthermore, she has been a fellow at the Lucerne Festival Academy, the Atlantic Music Festival, SICPP (Summer Institute for Contemporary Performance Practice), and NMFS (New Music for Strings). In addition, Dr. Deviatkina-Loh has partaken in  tours spanning both regional NSW in Australia and regional Washington State in the US.
Dr. Deviatkina-Loh completed her Bachelor of Music Performance at the Sydney Conservatorium of Music under the tutelage of Professor Alice Waten. She furthered her studies at the Royal Academy of Music in London under Professor György Pauk, achieving her Master of Arts degree. In 2020, she completed her Doctor of Musical Arts degree at the University of California, Los Angeles under the guidance of Professors Movses Pogossian, Guillaume Sutre, and Varty Manouelian. Between 2016 and 2019, Dr. Deviatkina-Loh was a Teaching Fellow for the String Department within the UCLA Herb Alpert School of Music.
Dr. Deviatkina-Loh was supported by the Tait Memorial Trust - The Thornton Foundation, the Leverhulme Trust, Woolf Mernick, and Margot MacGibbon during her studies in London. During her studies in Los Angeles, she was supported by the Ian Potter Cultural Trust Fund, Friends of Strings Award, Greenschlpoon, and the Edna and Yu Shan Han Foundation.
In 2019, Dr. Deviatkina-Loh released her debut album under SHEVA Contemporary. It includes works by Édith de Chizy, David Paterson, Esa-Pekka Salonen, Peter Sculthorpe, Rodion Shchedrin, and Eugène Ysaÿe. She is also featured on Yalil Guerra's 2020 album Renacimiento, performing "La Magia de Tus Ojos".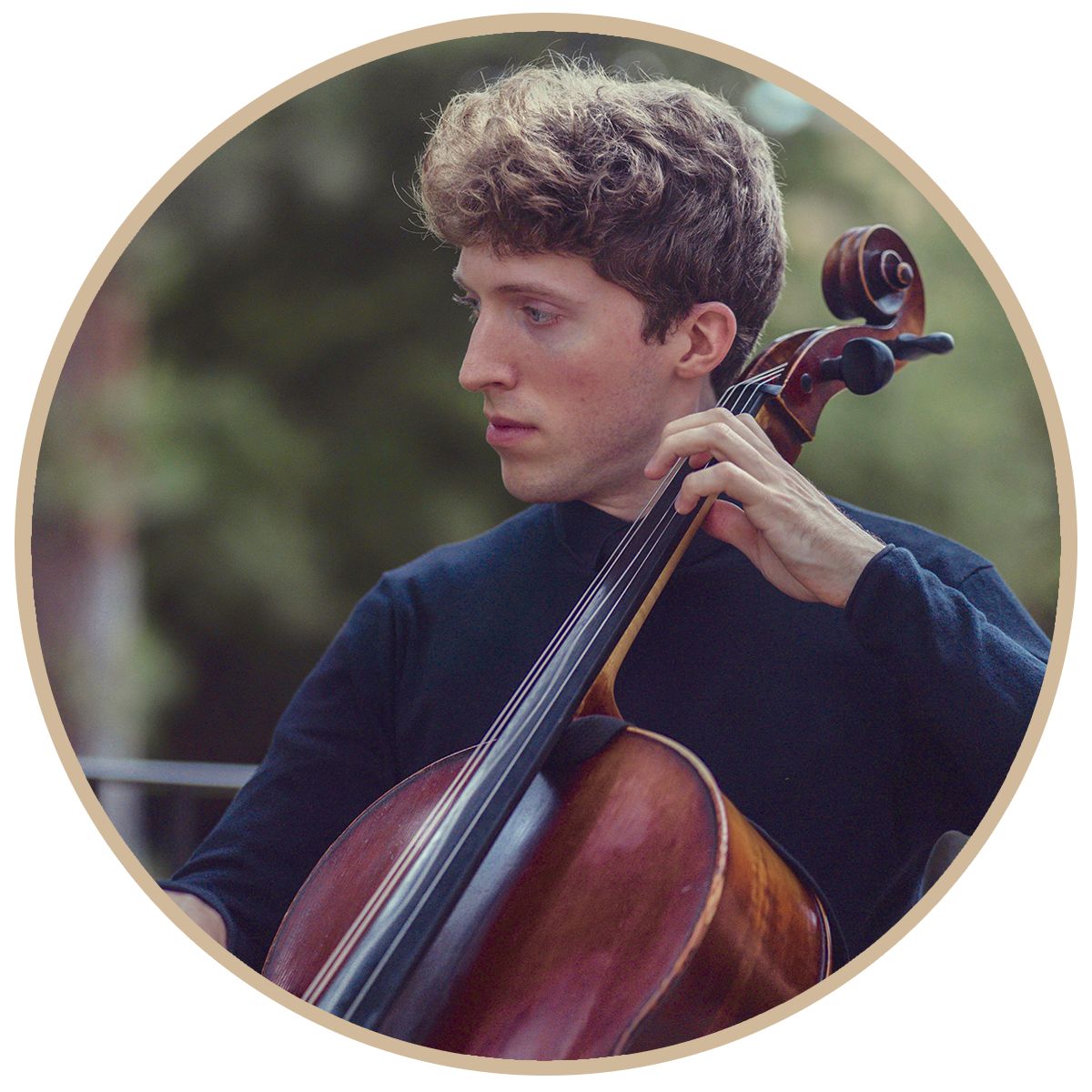 Jason Pegis
D.M.A., University of California, Los Angeles
Described as a "true talent" by Christophe Huss of Montreal's Le Devoir, Dr. Jason Pegis is recent Doctorate of Musical Arts graduate of UCLA's Herb Alpert School of Music, where he studied with Antonio Lysy and held a strings Teaching Associate position. He also holds a Master of Music degree on a Max Stern Fellowship from McGill University where he studied with Matt Haimovitz, and a Bachelor's of Music from Willamette Music where he was mentored by Jason Duckles and Valdine Mishkin. He has won numerous awards as a soloist and chamber musician; in addition to being a national finalist of the 2014 MTNA Young Artist Chamber Music Competition, such the 2015 Eugene Symphony Young Artist Competition and Outstanding Cellist Award, and he 2016 Zodiac Music Festival Young Artist Award. As a 2020 Piatigorsky International Cello Festival Fellow, Jason has commissioned and premiered works by Kristapor Najarian, Sergei Umroyan, and Quentin Lauvray. He is also an artist for the South Eastern Young Artists and Dilijan Chamber Music Series, and has performed with notable musicians such as Johannes Moser, Axel Strauss, Ettore Causa, Victor Fournelle-Blain, and Denis Bouriakov, Antonio Lysy, Varty Manouelian, and Robert deMaine. He holds a position at the International Cello Institute and recently toured the US, Canada, and Armenia premiering works as a member of UCLA's VEM Quartet, which was recorded on the Naxos CD "Modulation Necklace." As a soloist, he has performed concertos with orchestras such as the UCLA Symphony Orchestra, Eugene Symphony Orchestra, and the Palisades Symphony. Jason plays on an 1880 Neuner-Hornsteiner cello on loan from the Carlsen Cello Foundation.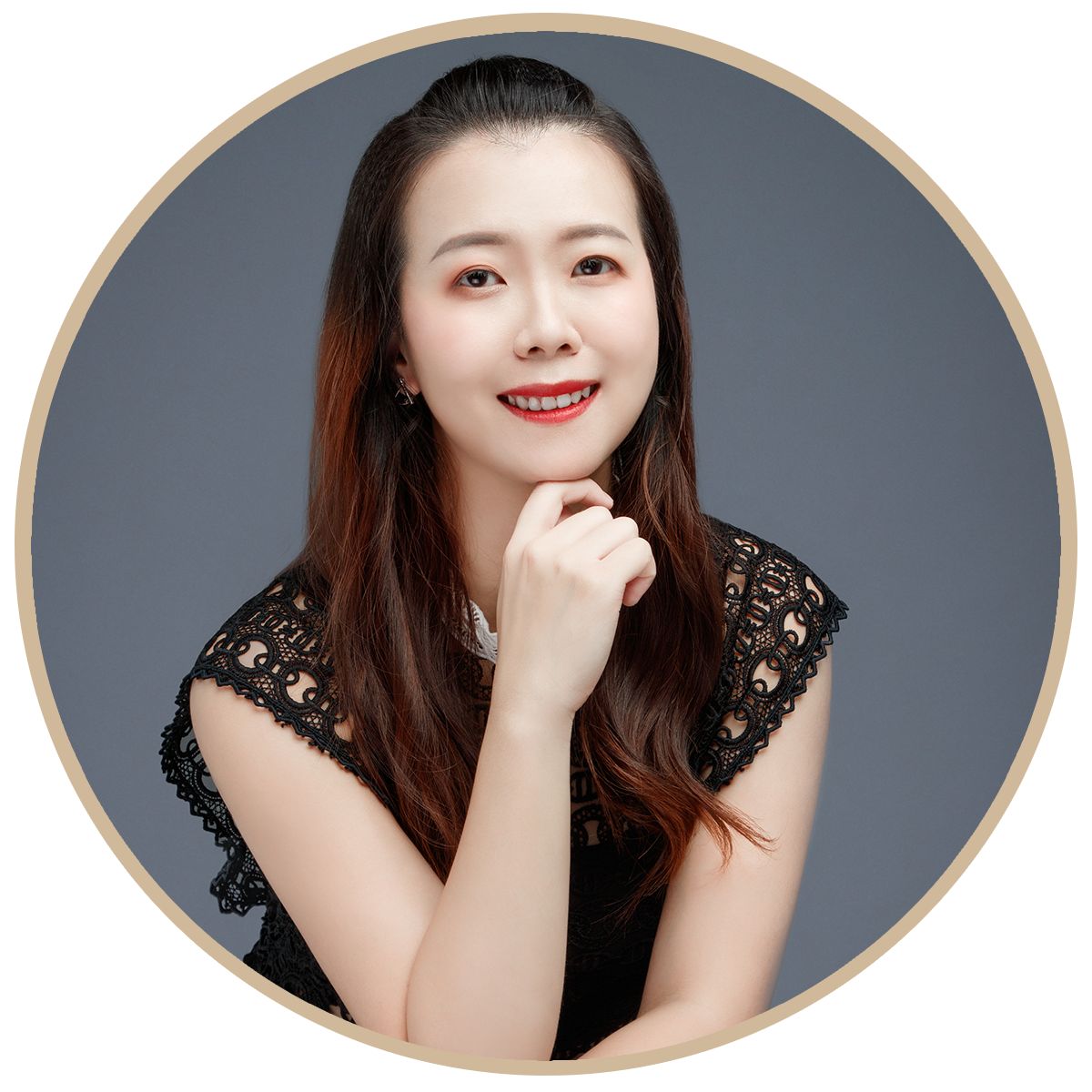 Xiao Chen
Faculty, Mount Saint Mary's University Los Angeles
Music Director, Irvine Conservatory of Music
Chinese-born pianist Xiao Chen is currently on faculty at Mount Saint Mary's University, having previously served as Lecturer in Piano Performance at the University of California, Los Angeles (UCLA). She is also the music director at Irvine Conservatory of Music. A dedicated pedagogue, Dr. Chen founded and directed the Los Angeles Young Virtuoso International Music Festival, with the objective of providing performance and educative opportunities for students from all over the world.
Dr. Chen is actively engaged as both a soloist and chamber musician throughout the U.S., China, and Europe, having performed at prestigious venues such as Carnegie Hall, Fischer Center for Performing Arts, and Shanghai Concert Hall. Her performances have been well received by many; New York Concert Review praised her that "she has a strong interest in communicating, and that urge is apparent in performances of expressiveness and purposefulness", while Shanghai Youth Daily said "her energetic and breathtaking performance impressed the audience".
Dr. Chen is the recipient of several prizes; awards include The American Prize, Frances Walton Competition, Carmel Music Society Piano Competition, The Muse International Competition, 'London' Grand Prize Virtuoso International Music Competition, and Steinway & Sons International Youth Piano Competition. As the winner of the Frances Walton Competition in 2017, she played a concert tour across Washington State, during which she gave recitals and was aired live on Classical KING FM 98.1. Furthermore, Dr. Chen has served as a jury member in many piano competitions, including the MAP International Music Competition, New West Symphony Piano Competition in Los Angeles, "Pearl River Keyserburg" International Youth Piano Competition, and Hainan Airline Piano Competition. As a recording artist, she has recorded for Yamaha's Disklavier Educational Network and the Scott Joplin Piano Works Archive.
Dr. Chen has been invited to perform in a number of music festivals, including the Morningside Bridge Summer Festival, Yellow Barn Music Festival, Pianofest Summer Festival, Aspen Music Festival, Manchester Music Festival, and Italy Perugia Music Fest.
Additionally, Dr. Chen has participated as an educator on occasions. She has also collaborated with Bard Conservatory US-China Music Institute and designed a new piano course for young students in China. Her role as an educator also extends to online course. She has published many online courses for piano performance practice which are distributed on major Chinese educational platforms. In addition, She has been invited to give talks and concerts as a recurring guest at the Santa Monica College and present lectures at UCLA.
Dr. Chen attended Bard College as a double major, receiving her Bachelor of Music degree in Piano Performance under Melvin Chen from the Bard College Conservatory of Music, and her Bachelor of Arts degree in Language and Literature from Bard College. She furthered her studies at The Juilliard School in New York under Jerome Lowenthal, obtaining her Master of Music degree. Most recently, Ms. Chen received her Doctor of Musical Arts degree at UCLA under the tutelage of Inna Faliks.
Dr. Chen recently released her new solo album "Kaleidoscope" with Sheva Collection.