2023 Irvine Conservatory International Music Competition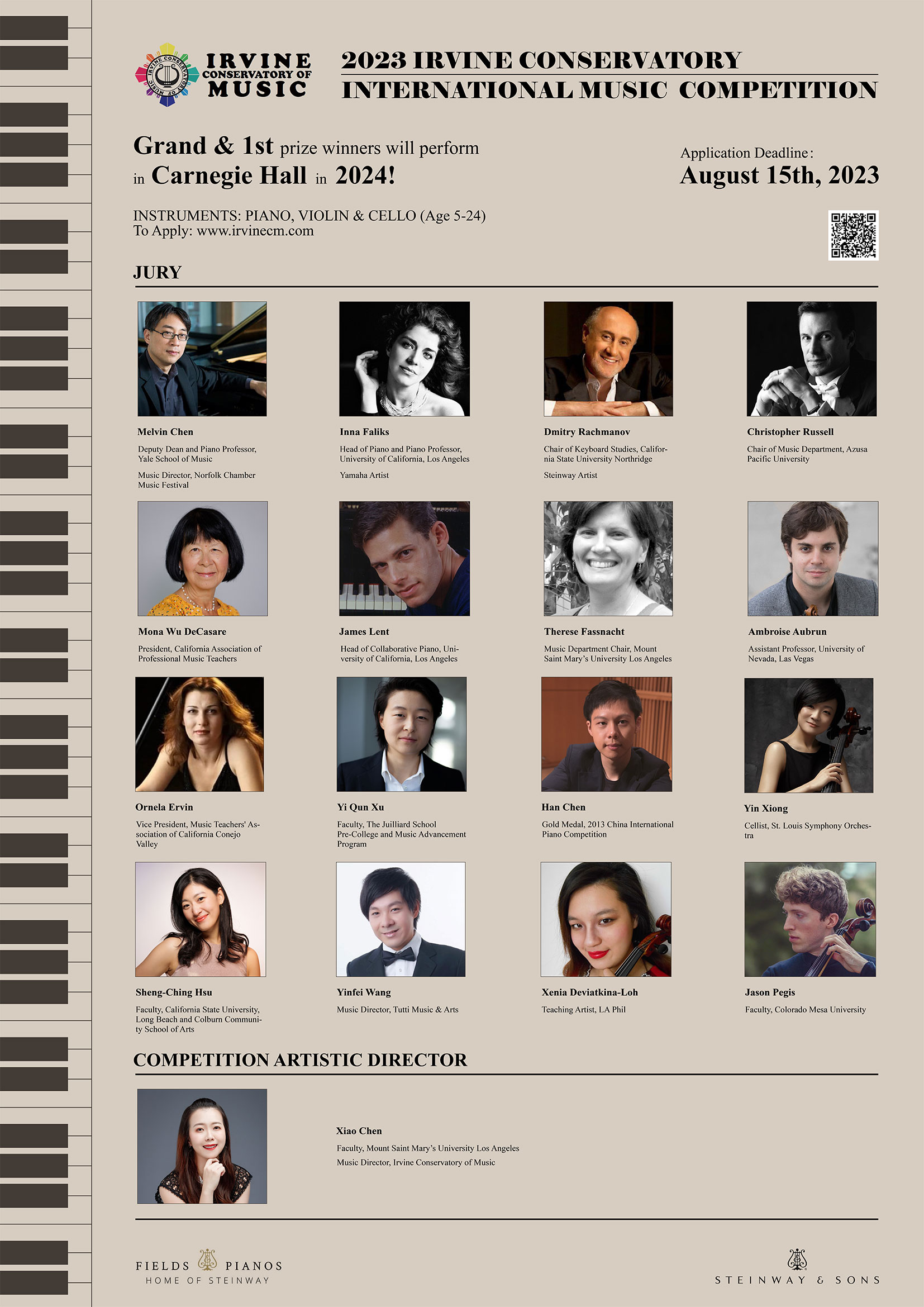 Grand and First Prize Winners will be invited to perform in the winners concert at Carnegie Hall on February 16th, 2024!
The competition winners will also have the opportunity to participate in free masterclass series. All applicants will receive comments from the competition jury members.
To read about our jury members:
To know more about competition rules and awards:
大赛中文章程介绍:
If you have any questions about our competition, please send email to:
competition@irvinecm.com