ICM Music Director
Faculty at Mount Saint Mary's University, and Lecturer at UCLA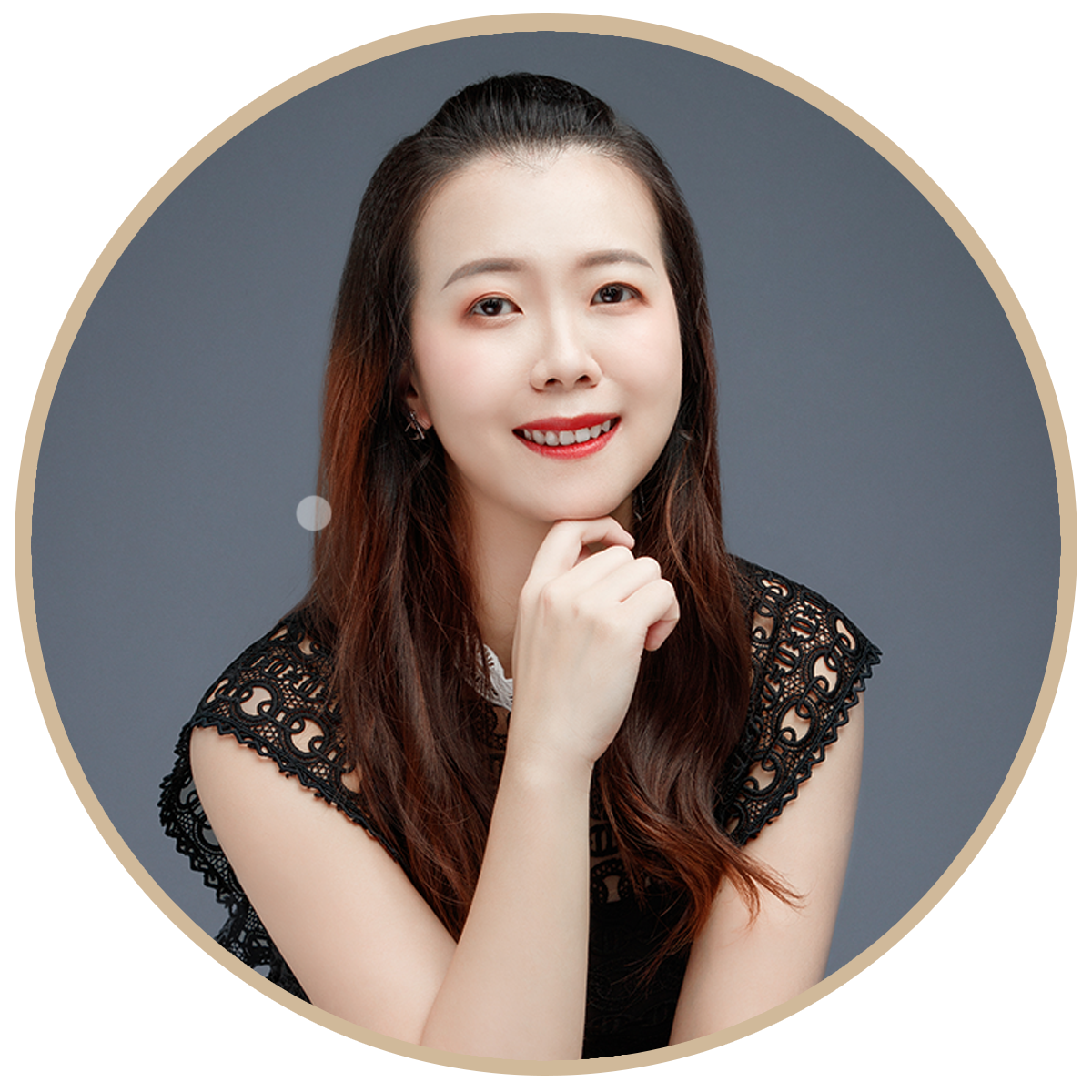 Chinese-born pianist Xiao Chen is currently on faculty at Mount Saint Mary's University, having served as Lecturer in Piano Performance at the University of California, Los Angeles (UCLA) in 2019. A dedicated pedagogue, Ms. Chen founded and directed the Los Angeles Young Virtuoso International Music Festival, intending to provide performance and educative opportunities for students from all over the world.
Ms. Chen is actively engaged as both a soloist and chamber musician throughout the U.S., China, and Europe, having performed at prestigious venues such as Carnegie Hall, Fischer Center for Performing Arts, and Shanghai Concert Hall. Her performances have been well received by many; New York Concert Review praised her that "she has a strong interest in communicating, and that urge is apparent in performances of expressiveness and purposefulness", while Shanghai Youth Daily said, "her energetic and breathtaking performance impressed the audience".
Ms. Chen is the recipient of several prizes; awards include The American Prize, Frances Walton Competition, Carmel Music Society Piano Competition, The Muse International Competition, 'London' Grand Prize Virtuoso International Music Competition, and Steinway & Sons International Youth Piano Competition. As the winner of the Frances Walton Competition in 2017, she played a concert tour across Washington State, during which she gave recitals and was aired live on Classical KING FM 98.1. Furthermore, Ms. Chen has served as a jury member in many piano competitions, including the New West Symphony Piano Competition in Los Angeles, "Pearl River Keyserburg" International Youth Piano Competition, and Hainan Airline Piano Competition. As a recording artist, Ms. Chen has recorded for Yamaha's Disklavier Educational Network and the Scott Joplin Piano Works Archive.
Ms. Chen has been invited to perform in several music festivals, including the Morningside Bridge Summer Festival, Yellow Barn Music Festival, Pianofest Summer Festival, Aspen Music Festival, Manchester Music Festival, and Italy Perugia Music Fest. Over the years, she has worked with esteemed pianists and artists such as Gary Graffman, Seymour Lipkin, Yoheved Kaplinsky, Richard Goode, Peter Frankl, Claude Frank, Wu Han, Gloria Cheng, Ann Schein, Paul Schenly, Vivian Hornik Weilerstein, Joseph Lin, Neal Stulberg, Antonio Lysy, Movses Pogossian, and the Shanghai Quartet.
Additionally, Ms. Chen has participated as an educator on occasions. In 2017, She partook in an outreach tour in Washington State that spanned over 20 schools, teaching and performing for more than 2000 students, most of whom had limited access to classical music. She has also collaborated with Bard Conservatory US-China Music Institute and created a new piano course for young students and beginners in China. Her role as an educator also extends to the online courses. She has published many online courses for piano performance practice which are distributed on major Chinese educational platforms. In addition, Ms. Chen has been invited to give talks and concerts as a recurring guest at the Santa Monica Emeritus College and present lectures at UCLA.
Ms. Chen attended Bard College as a double major, receiving her Bachelor of Music degree in Piano Performance under Melvin Chen from the Bard College-Conservatory of Music, and her Bachelor of Arts degree in Language and Literature from Bard College. She furthered her studies at The Juilliard School in New York under Jerome Lowenthal, obtaining her Master of Music degree. Most recently, Ms. Chen received her Doctor of Musical Arts degree at UCLA under the tutelage of Inna Faliks.
Ms. Chen recently released her new solo album "Kaleidoscope" with Sheva Collection.