IAN DENG, PIANO
GOLD AWARD and FINALIST at the Liszt International Youth Piano Competition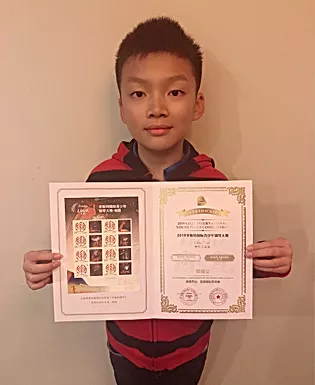 My name is Deng Yian(Ian Deng), and I come from shanghai. I've played piano for seven years. This year, I won the golden prize of the Lizst international youth piano competition and entered the final round, and I'm really happy about that.
I really want to thank Irvine Conservatory of Music, and my teachers, Ms. Gong and Ms. Zhang. Without their great encouragement and organized training, I would still be the kid who knows nothing about music.
Dear friends, I hope you all practice hard and enjoy music while your are studying at ICM. I hope it will become the best music experience in your life.
我叫邓逸安(Ian Deng),来自上海,学琴至今已有七年时间。在今年的 2019 李斯特国际青少年钢琴大赛的中国选拔赛中成绩杰出,获得了金奖,晋级 国际总决赛。
我非常感谢 Irvine Conservatory Of Music,因为在那里的学习让我的琴 技突飞猛进。如果没有张校长和贡老师的热情鼓励和耐心指导,我想我还是那个 在钢琴演奏门外徘徊的普通琴童。
亲爱的小伙伴们,请你们一定认真对待并珍惜在 Irvine Conservatory Of Music 的学习经历,我保证这将是你们最好的艺术起点。加油!
JEDIDIAH KIM, PIANO
GOLD AWARD at the Liszt International Youth Piano Competition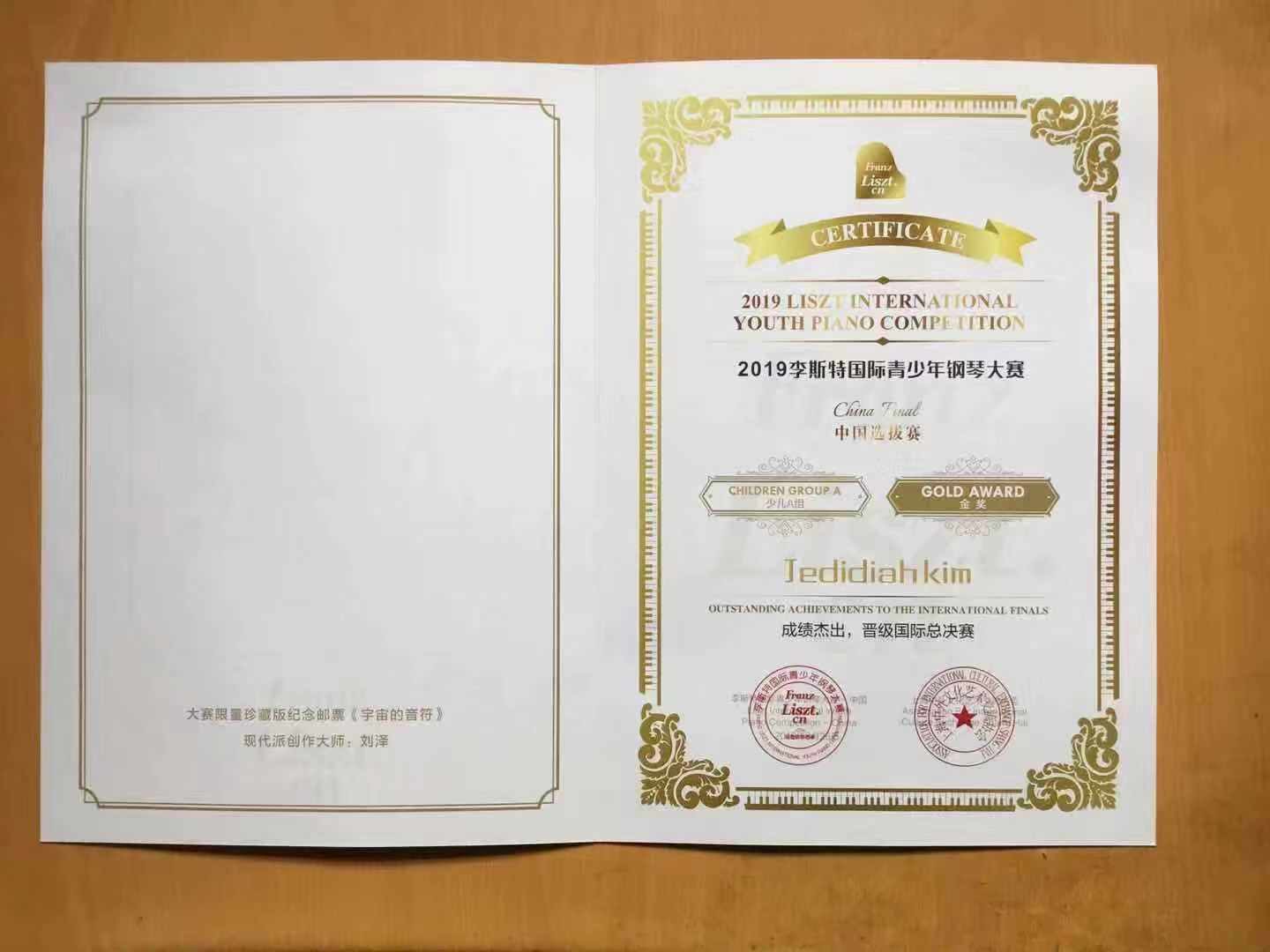 Congratulations to Our Prize Winners for Southwest Bach Festival!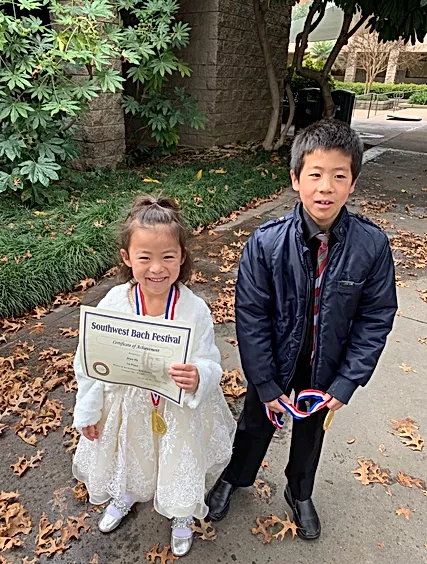 First Prize Winners (Piano Catagory)
Joyce He and Alan Wang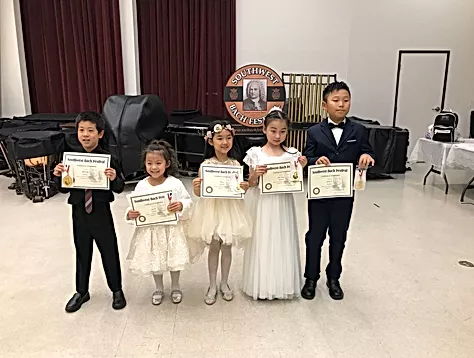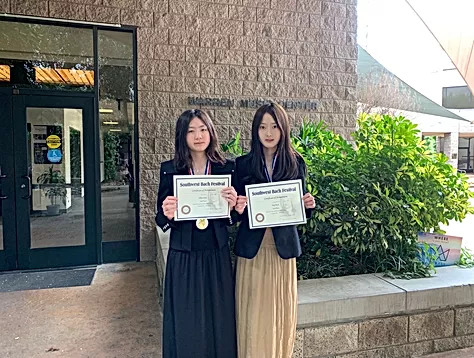 Second Prize Winners (Piano Catagory)
Alina Duan & Siyu Duan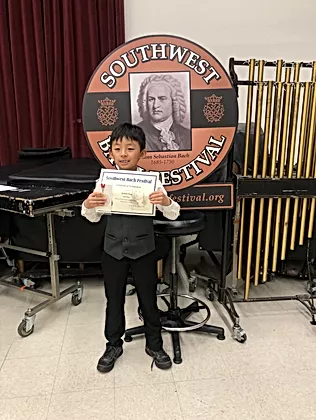 Second Prize Winner: (Violin Catagory)
Jeremiah Ming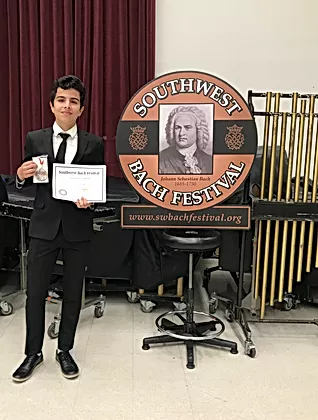 Third Prize Winner: (Piano Catagory)
Illia