B.M. Piano Performance and Pedagogy; Wuhan Conservatory of Music
M.M. Piano Performance; University of Oklahoma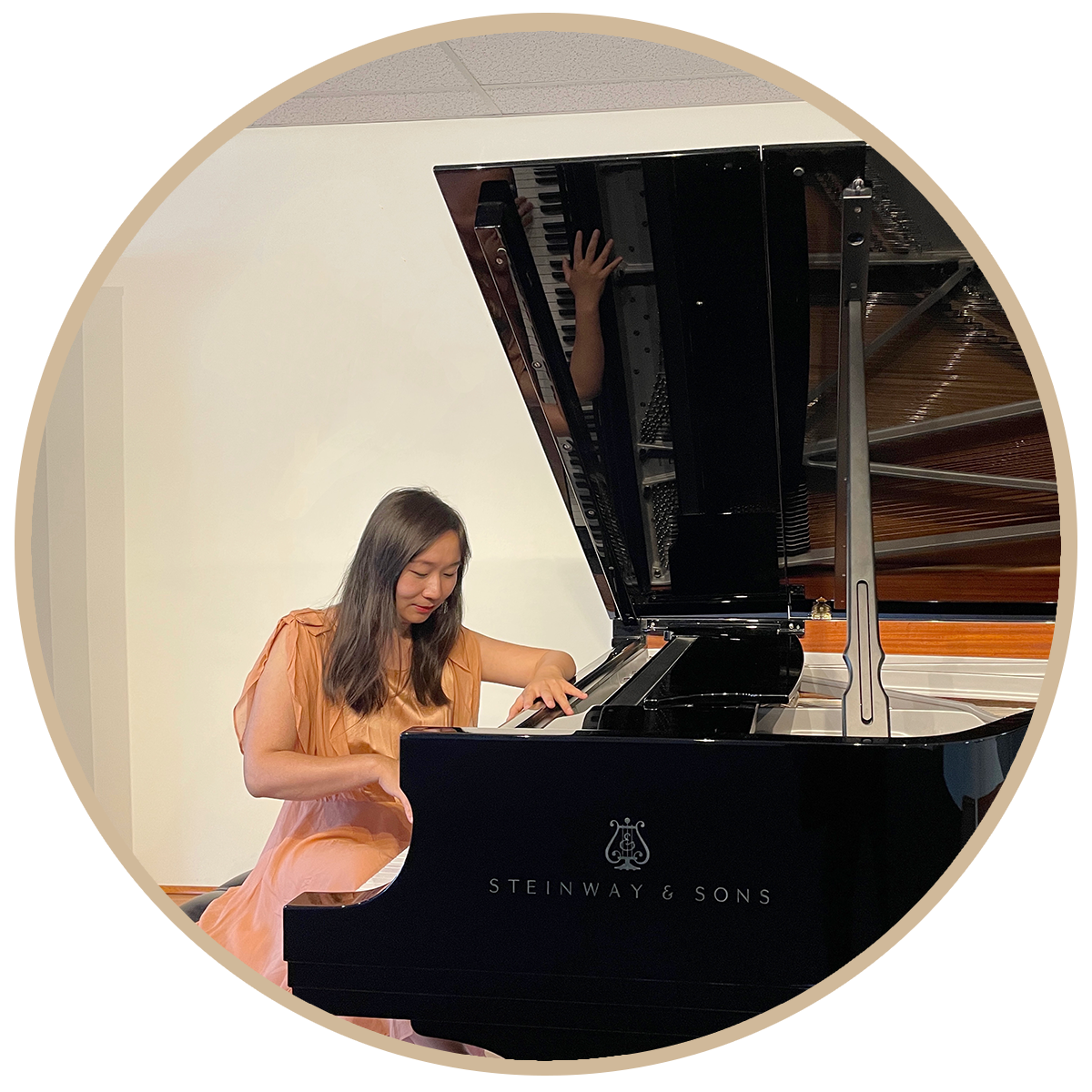 Cici started to learn piano performance since she was four years, and she was a student who had been taught by the Pianist Yazhen Zhu, associate professor in Wu Han Conservatory of Music. Later she was admitted into Wu Han Conservatory of Music Affiliated Middle School and started to explore piano performance. In 2007, by having excellent academic performance, she received an offer and attended to Wu Han Conservatory of Music, and continued learning piano from Associate Professor, Qing Chen. During college, she had been having excellence in academics and obtaining rewards from competitions.
In 2011, she graduated and went to America seeking in-depth piano performance study and an international stage for performance. In 2012, she accompanied Jerry Scholl's percussion ensemble for Silence movie in Kansas and achieved big success. Moreover, she received many invitations from the composer Machel Holland Patrick and wished for long-term cooperation In 2014, she was admitted into The University of Oklahoma and keeping on the path of piano performance. During the audition time period, Jeongwon Ham, her Professor, was one of the judges Impressed by Yusi's Performance, she said, " Very Impressive Performance". and Yusi became her student. Guided by Dr. Ham with performance details, she had a big improvement, and every performance that she had been more skillful and heart-touching.
In 2014-2015, Dr. Ham brought her to different competitions, including but not limited to concerto competitions and solo piano competitions. In 2015, she was rewarded as Honorable Mention in the MTNA Competition in Oklahoma. And Pianist and the judge Andrew Cooperstock said after her performance: ' I am very appreciated for what you have performed to me, I had such beautiful music this early morning.
Especially, she graduated from OU in 2015, along with the fast-speed study and stage rewards, she was the only student who spent only three semesters to finish all the courses, including but not limited to Recitals and MM Exams, and ended 3.71 GPA when graduated. At the end of November 2015, she completed a personal recital concert in Sharp Hall from OU. In 2016, because of her prominence, she received recommendations from Jeongwon Ham, Stephan Beus, and Jane Magrath to continue study for Artist Diploma. Until today, she has had many students under her studio, and those students had excellent performance and won many local even piano competitions.