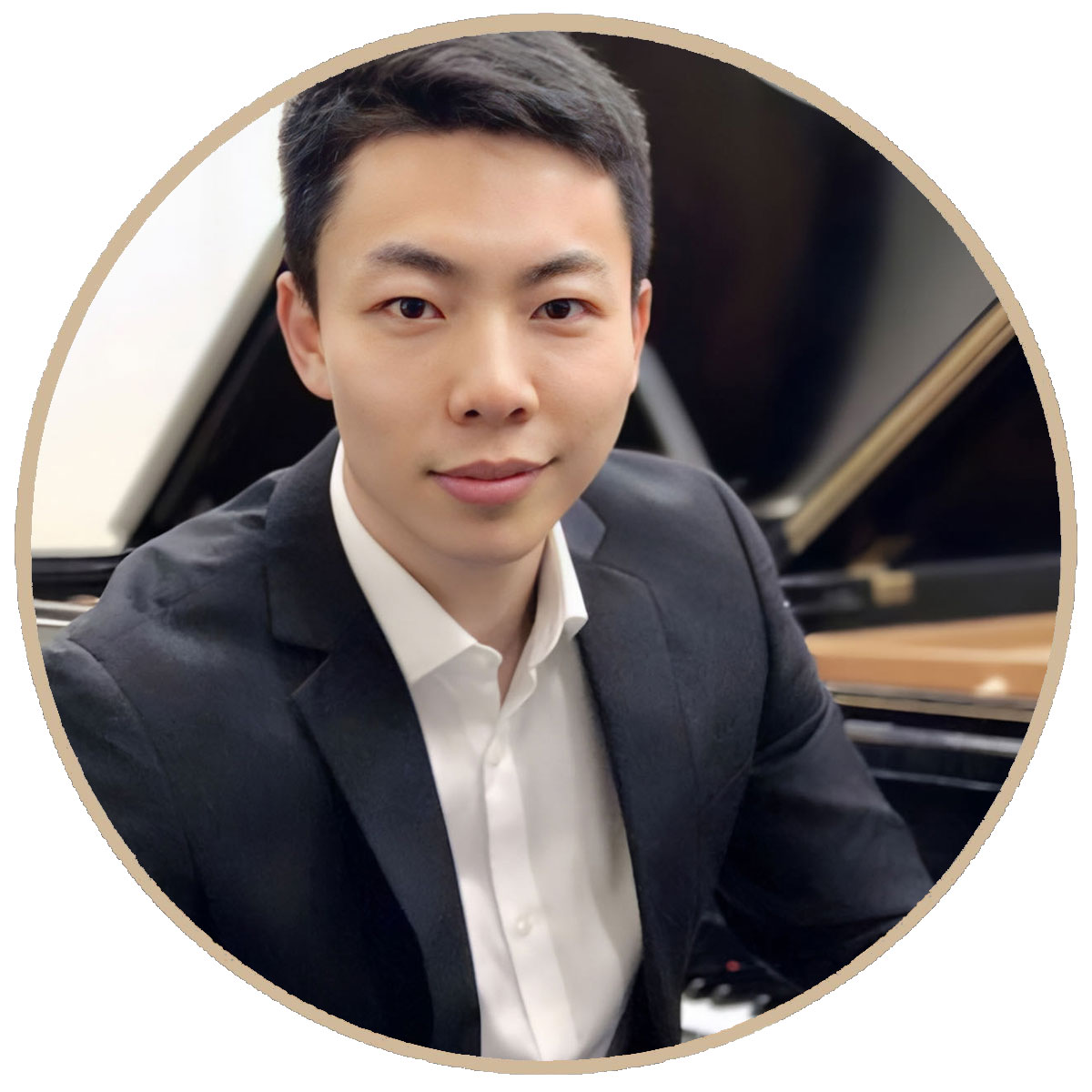 Dr. Shawn (Shuangning) Liu, an accomplished pianist and music educator with over two decades of experience. Dr. Liu graduated from some of the world's top music schools, including the New England Conservatory of Music, the Hartt School of Music, and the China Conservatory of Music. He holds the highest degrees in the musical field, including an Artist Diploma (AD), and a Doctorate in Musical arts (DMA).
Dr. Liu started playing the piano at the age of 6 and studied under prof. Ma Dongni. At the age of 9, he participated in his first piano competition and won first place in Harbin. He has since made a name for himself in various domestic and international competitions and performances. In 1999, a special program "Liu Shuangning's Piano Journey" was aired on Heilongjiang TV. In 2010, he was admitted to the world-renowned New England Conservatory of Music in Boston, where he pursued a master's degree under the guidance of Prof. Gbriel Chodos. One month after starting his studies, he performed at the famous Jordan Hall. In 2012, he held a successful solo concert at Williams Hall. In the same year, Shawn Liu was admitted to the Hartt School of Music with the highest score and pursued both the highest performance and academic degrees, an Artist Diploma (AD) and Doctor of Musical Arts (DMA), under the guidance of renowned pianist, Dr. Paul Rutman and prestigious theory scholar Dr. Mori Akane.
Dr. Liu has performed in Asia, the Americas, Europe, and Australia. He has represented China (co-sponsored by the China Musicians Association and the Australian side) on a tour of Australia for two weeks. He visited major cities such as Sydney, Melbourne, and Canberra, and was interviewed and broadcast by CCTV and local TV stations. In recognition of his outstanding performance in piano solo, the Connecticut Musician's Club (Evelyn Bonar Storrs Scholarship) awarded him the Artist Scholarship for seven consecutive years.
Apart from being a solo pianist, Dr. Liu is also keen on performing chamber music. He was a member of 20/20 outstanding talents for chamber music performance, representing the highest level of instrumental performance at Hartt school. He participated in more than 30 chamber music performances from 2012 to 2014, with a repertoire spanning from the Baroque period to the modern era. He had the privilege of receiving guidance from renowned piano masters such as Anne Koscielny, Raymond Hanson, Hung-kuan Chen, Boaz Sharon, Margreet Francis, and Florence Millet.
As a dedicated musician and educator, Dr. Liu has taught piano to students of all ages. He is the co-founder of the Hartford International Music Festival and the artistic director of the first festival and serves as a piano faculty. He has served as a judge for many international competitions, including International Young Artist Competition (Hong Kong), 2021 and Bright China International Music Internet Competition, 2020.